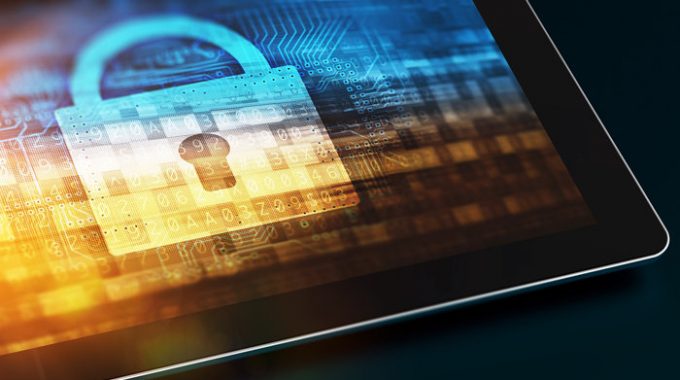 Are Your Zip Files Really Safe?
Sensitive documents are routinely sent by emailing .zip files, but are these files really safe? Many people believe and assume that their password protected .zip files can protect sensitive data and quite literally any data stored within is 'as safe as houses". However, this is not necessarily the case as these files can be broken with hacking tools that are readily available. The reason for this is because the software programmes that create the .zip files use a weak encryption algorithm by default.
How Secure Are Zip Files?
Recently, UK Techtrans, the technical translation, website translation, desktop publishing and printing agency came across an article published by the US Senate where US Senator Ron Wyden had written to the NIST (National Institute of Standards and Technology) Director, Walter G Copan asking that NIST come up with guidance on how to safely share sensitive documents over the Internet. The story grabbed our attention as it examines, "How Secure Are Zip Files?" We have delved into this matter more thoroughly and in our latest blog, we look into what ZIP files are, how they evolved, their benefits and what UK TechTrans does to keep all of our client's information totally safe and secure.
Don't Panic – Your Files Can Be Safely Sent
However, if you are starting to worry, all is not lost as there are secure methods to protect your data and if you are unsure which software you should use, this article is intended to help, as not knowing could be catastrophic for your company, particularly if sensitive and private information has to be transferred.
What Are Zip Files
Zip files are the most common type of archive files (.zip or.zipx) and are compressed folders, packages, containers and archives. They were actually originally created for use with computers using DOS and then used by Windows systems. Today they are used on other operating systems including Mac and Linux. By compressing the data, it saves space and makes them easier to send as email attachments.
Benefits Of Zip Folders
If you want to share large files, then using a ZIP format is essential.
Saves storage space on the server
Takes less time to download
Keeps files neatly organised in 1 ZIP file
Transfer just 1 file instead of many
Use A Server For File Transfer
It seems evident that sending documents by email in some contexts is not the best method particularly when sensitive information requires despatch and it is therefore preferable to use a server. You need to know that you can send large or confidential files and that these can be securely uploaded and delivered to you safely and securely. You also need to be confident that no data can be hacked into and thus get into the wrong hands.
It is clear that when sending documents as ZIP files, the security features that are built into the ZIP format are not to be trusted and so some other encryption system should be used instead. UK TechTrans have their own in house password protected secure encryption hardware so that your documents can be sent reliably, safely and easily.
Document Security With UK TechTrans
Here at UK Techtrans, we are very aware of the security risks involved with sending data and hence we avoid sending anything that is of a sensitive or private nature by email and have set up a file transfer system for situations such as these.
Our server has the following features and benefits:
It is accessed though a web browser, so can be used by anyone without the requirement for training
It does not require any special software
Our users have an account on the server, with their own unique username and password and can upload and download documents to and from the server
These documents are totally private and can only be accessed by each user and by UK Techtrans admins
Documents cannot be exchanged between individual users
An email is automatically sent to the intended recipient when a document is uploaded to the server advising them that it is available with directions to the server to login and access it
All pages and data are SSL encrypted, using the TLS 1.3 protocol (encryption in transit)
The entire server and all its hard drives are encrypted (encryption at rest)
The system runs on a server located within our office and fully under our control, so the documents never leave our control until they are downloaded
No third party system is ever involved
We retain data for only 1 month on the server and strictly adhere to this
Our server is fully within our control using our own hardware and thus guarantees the safety of your documents. We also ensure that documents are only kept for a minimum amount of time and never for longer than they need to be.
Conclusion
Many people have never given a lot of thought to using ZIP files and some may be totally ignorant of the fact that ZIP files are not 100% safe. However, UK TechTrans has a good working solution to these problems so that you can feel confident that you can count on us if you are sending sensitive and private documents as these cannot be passed on to third party file sharing companies as we have a secure in house transfer system.
What To Do Next
If you would like to find out further information about our technical translation services or if you would like to learn more about how we do our technical document translations, then please get in touch with us today. UK Tech Trans has been providing accurate technical translation to multi-national and international businesses for more than fifteen years. You can get in touch with us by using our contact form, by emailing us at: sales@tectrans.co.uk or by calling us on: 01273 426921. We would be more than happy to assist you with any questions or queries you have regarding our technical translation services.