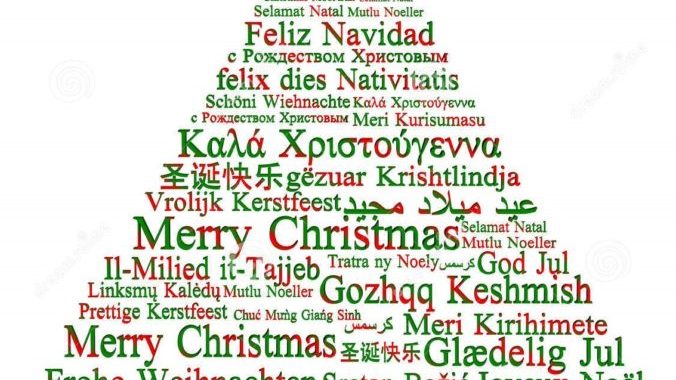 Merry Christmas from UkTechtrans
It Really Is Far Better To Give Than To Receive
Christmas is the traditional time for giving and it's a time when charities hope to benefit from people's generosity. There are numerous charitable organisations supporting a wide range of causes including helping children, disease research, the homeless, animals, disadvantaged individuals and communities. People usually have causes that they care deeply about, which could be related to things that have touched their lives or that they are passionate about. Donating to a particular charity is naturally beneficial to the cause itself, but it is also very rewarding for those who are doing the giving and can have a positive effect on their lives as well.
Spare A Thought For Those Sleeping On The Street
UK TechTrans is a leading technical translation, website translation, desktop publishing and printing agency with global clients. We thought that this year our Christmas message should be about why it's good to give to a charity and things that you can do to help. We're just thinking about those who are less fortunate, people who might be sleeping rough on the streets or the elderly who might be alone this Christmas.
Why Donate To Charity?
It makes you feel good and happier
Introduces the importance of generosity to your children
Encourages and motivates family and friends to do the same
Helps others that really need it
Small donations can make a difference
Donating Your Money Or Your Time Is A Selfless Act
Giving to charity really does promote the 'feel good' factor and for many it is empowering. Studies do seem to support that giving correlates with an increased sense of happiness and can have health benefits, both mentally and physically. It really does feel good to help others and can lead to improved feelings of self-esteem and self-worth.
What You Can Do?
Look out for any elderly neighbours
Help at a homeless centre
Donate to a food bank
Give blankets to animal shelters
Declutter your home and donate items to charity shops
UK TechTrans And The Bradford Soup Run
The Bradford Soup Run has been providing food, clothing, blankets and encouragement to people who are homeless in Bradford since 1984. The charity writes that today, it costs approximately £770 per week to feed the homeless in Bradford and they are always delighted to receive monetary donations. However, as we have covered in this article, it's not just financial donations that are appreciated, as sleeping bags, duvets, blankets and bedding are also required, as well as good quality articles of clothing including shirts, trousers, anoraks, coats, woollens and socks.
Avoiding Allergic Reactions
It's a charity that believes in 'quality' and second hand food isn't accepted. Fresh food is the 'order of the day' and this ties in really nicely with how UK TechTrans was able to help this very deserving cause. John Tempest, the Director reached out to UK TechTrans and asked if the menus could be translated into different languages. Allergen is definitely the buzzword as far as the Food Standards Agency is concerned and therefore it was important for the charity that the people who are being fed fully understand the menus, so as to avoid any allergic reactions.
Accurate Menu Translation Into 10 Languages
Although, John thought it was somewhat of a 'long shot', he asked if UK TechTrans could help and Andrew Winterbottom and Adam Idrissi were delighted to oblige. Specialist food translators consequently translated the menu into 10 different languages. This means that everyone who attends The Bradford Soup Run can be given a leaflet in their native tongue. This is really important as precise translation means all can understand the different foods they are eating and determine any allergens.
A Special Event At Christmas Time
Every Christmas, The Bradford Soup Run has a 'Chox 'n' Sox' campaign where they collect chocolate in its various forms including bars, blocks and boxes as well as socks to provide warmth from the elements.
You Really Can Help Someone Else Have A Happy Christmas
We have certainly heard the old adage that, "it is far better to give than to receive." And if you can't afford to make financial donations, you can volunteer for worthwhile causes by offering your time and you can always donate gifts and goods. Charities do welcome many things, as UK TechTrans found out when they translated menus into different languages.
Contacting UK TechTrans
If you would like to get in touch with us regarding your technical translation requirements, please contact UK TechTrans on 44(0)1273 426921 for a without obligation chat. We can translate from or into any language and offer a prompt, accurate, thorough and cost effective service.
UK TechTrans would like to wish all of our clients, colleagues and friends a Merry Christmas and a Prosperous New Year.